Gurrumul to release live album in early December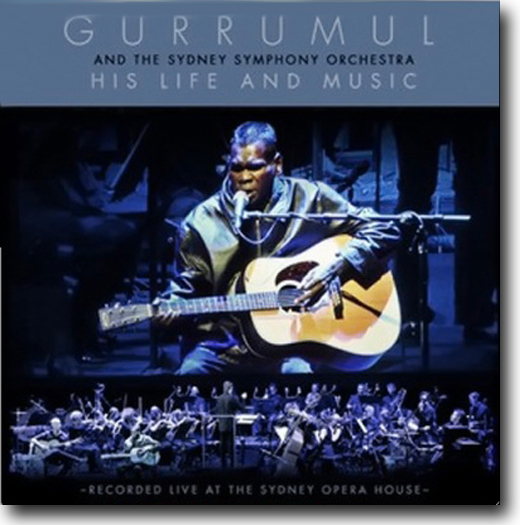 Gurrumul and The Sydney Symphony Orchestra
'His Life And Music'

Album available December 6
"Australia's most important voice" – Rolling Stone
Gurrumul and The Sydney Symphony Orchestra are thrilled to announce the release of 'His Life And Music'. Recorded Live at the Sydney Opera House in May 2013 as part of the Vivid Festival.

'His Life And Music' captures the artistic spirit of one of the nation's most extraordinary artists,
and will be released physically and digitally on December 6.
The live recording features Gurrumul as you have never heard him before, in a world-first collaboration with The Sydney Symphony Orchestra, performing a collection of songs from his award winning albums.

Also included on the album are introductions from Gurrumul's family that provide a rare insight into the people, the country and the stories behind some of his most popular songs.
Blind from birth, Gurrumul is a member of the Gumatj clan of Elcho Island, off the coast of tropical North East Arnhem Land. He quickly became known for singing about identity, spirit and connection with the land, its elements and his ancestors.

Gurrumul first came to attention when he released his eponymous self-titled debut album in 2008, to international acclaim. It sold half a million copies worldwide, reaching triple platinum in Australia earning him fans as diverse and well-known as Elton John, will.i.am and Sting.
The 'His Life And Music' album complements the hardback book of the same name, which was published in May 2013 by ABC Books.