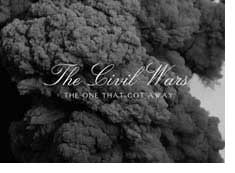 The Civil Wars' highly anticipated sophomore self-titled album will be released August 5 on Sensibility Music/Columbia Records.
The new album The Civil Wars was recorded in Nashville between August 2012 and January 2013. Charlie Peacock was once again at the helm as producer for the album.

Additionally, Rick Rubin produced the duo's performance for the track "I Had Me a Girl" in August of 2011. Peacock later completed the track by producing the instrumentation and mix.
The album was recorded amidst a grueling touring schedule, exhausting workload and a growing disconnect from their families. Handwritten personal statements from band-members Joy Williams and John Paul White can be viewed at www.thecivilwars.com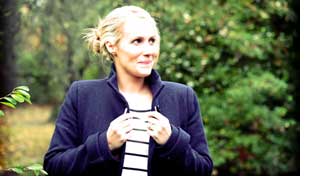 Heidi Talbot 'Angels Without Wings' album documentary
Heidi Talbot released 'Angels Without Wings' back in February this year which featured a host of collaborations with the likes of Mark Knopfler, King Creosote, Jerry Douglas, Tim O'Brien, Karine Polwart, Louis Abbott (Admiral Fallow) Julie Fowlis and more.

Heidi Talbot's Angels Without Wings is an album of new, original songs taking their inspiration from the world of traditional folk music, with guest contributions from artists as diverse as Mark Knopfler, Jerry Douglas, King Creosote, Julie Fowlis and Tim O'Brien. Talbot was born in Co. Kildare in Ireland. She grew up in a musical household, and began singing as a child in the church choir her mother played organ and sang for. After finishing school, she spent time in New York, where she joined the Irish-American supergroup Cherish The Ladies. Her solo 2008 breakthrough In Love And Light won her international acclaim, including a US Indie Acoustic Award which signalled her music's crossover appeal.
Collaborations with Eddi Reader, Idlewild and Drever, McCusker & Woomble followed, along with multiple BBC Radio 2 Folk award nominations.
The majority of Angels Without Wings was written with longtime friend Boo Hewerdine and her husband, the producer and multi-instrumentalist John McCusker



Has the iTunes Music Store passed its peak?
Charles Arthur

You mean, has it peaked and are we all eventually going to stop buying music online, if current trends continue? No, on both counts.
Despite the release of a study by Josh Bernoff of Forrester Research which suggests that the number of purchases per iPod sold of songs from Apple's iTunes Store (for it's no longer only music; there are films, TV episodes and music videos there too) are not accelerating, there are some indicators that there's still room at the top for digital music.
After analysing thousands of credit and debit card transactions of 4,000 people (a statistically valid sample) over 27 months, Bernoff concluded that people do not, over time, accelerate their purchase of online music. Instead, the number of songs sold per iPod (which might be a good approximation - although you don't need an iPod to buy from the iTunes Store) has held steady, averaging about 20 per player.
"The iPod is not necessarily a machine for generating revenue for the music industry," Bernoff noted in his report. "If iPod owners continued to purchase music tracks throughout the lifetime of their ownership, one would expect to see iTunes sales growing at a faster rate than iPods," he concluded.
The problem with his negative conclusion is that accelerating growth in downloads does seem to be what's happening. Says who? Says Michael Constantinos, a graduate at Johns Hopkins university, who has graphed the growth of music downloads from the iTunes Store using publicly-available data from Apple. It shows a remarkable exponential trend (see http://cmichae.acm.jhu.edu). His estimates, made in February, suggest that Apple will pass the 2bn songs mark some time next February, and that the announcement of 1.5bn downloads, made in September, was "pretty much on schedule".
But Bernoff says sales from the store have slowed since January. Can both be right? Perhaps. January is traditionally a time when downloads from the store leap, because everyone is taking advantage of the iTunes gift vouchers that they got for Christmas. Thus downloads (from all music sites) first exceeded physical singles sales in the last week of 2004 - the end of the first year that the iTunes Music Store (as it was) was open in the UK. Expect more of the same this year; for 2006 also saw the first song to reach No.1 purely through digital downloads (Gnarls Barkley's Crazy).
But Bernoff's analysis couldn't spot voucher purchases, which bump up the January downloads volume. That makes the rest of the year look quieter, followed by a leap at the end as more people get broadband and vouchers, and download songs. Recorded music is a seasonal business, as the rash of TV adverts for dire "Best Of" CDs indicates.
The iTunes Store isn't going away, and nor are its customers. But Bernoff's research does indicate consumer reluctance to commit to downloads. Perhaps that's because one can often buy the physical CD for the same, or even less, on Amazon than the iTunes Store. In which case the problem is simply one of price. But that's not a problem for Apple - it's one for the record labels. Will they ease their pricing to encourage us online? The signs, it must be said, aren't encouraging.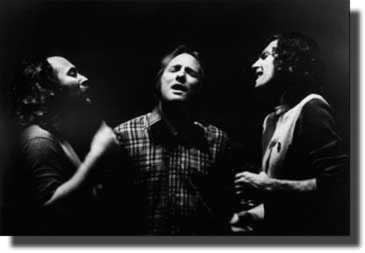 HARMONY SHINES ON CSN CLASSICS

Remastered and Expanded
HDCD® Edition of Daylight Again.

LOS ANGELES - In 1969 former Byrd David Crosby, Buffalo Springfield's Stephen Stills, and former Holly Graham Nash came together in a beautiful harmonic convergence of vocal chemistry, precision musicianship, and emotional lyricism.

Atlantic/Rhino salutes one of rock's first supergroups with the release of the remastered and expanded version of one of the trio's best. Remastered in HDCD for the first time and featuring unreleased and rare bonus tracks (all remixed using the original master tapes), DAYLIGHT AGAIN will be available separately at regular retail outlets and at www.rhino.com.


On June 21, 1982, the triumvirate returned with their third studio album, DAYLIGHT AGAIN. Highlighted by the hit singles "Wasted On The Way" and "Southern Cross," the album also mixed Nash's evocative balladry, "Song For
Susan" and Stills' rocker, "Too Much Love To Hide," with "Delta," one of Crosby's best.
DAYLIGHT AGAIN is expanded with four previously unreleased bonus tracks including a demo version of "Might As Well Have a Good Time" plus "Raise A Voice," "Feel Your Love," and "Tomorrow Is Another Day."



New concert hall lets audiences sit back and recline


Wouldn't it be nice to lie down and relax in a concert hall to listen to live music? This is the idea behind a new concert hall that will feature comfortable seats that recline up to 45 degrees.

Though you can't lie down in Hakuju Hall, which is scheduled to open on Oct. 4 in Shibuya Ward, Tokyo, the reclining seats will offer a new way for audiences to relax. Although the hall seats 300, the number of seats will be reduced to 162 during selected performances. This will allow for more space to recline seats, creating a spacious setting in which audiences can relax.

"Just because you are physically fit does not necessarily mean you are healthy. Physical well-being and mental relaxation should be balanced," said Yuri Kajitani of Hakuju Institute for Health Science Company, Ltd, the medical equipment manufacturer that is setting up the hall at its headquarters. "We made the hall to provide time and space for people to relax."

Dimly lit with soft orange lights, the hall is uncharacteristically elegant and relaxing. It was designed by architect Albert Abut in what Kajitani says is his first concert hall project.

"Hakuju Hall was beautifully designed to be unlike regular concert halls," Kajitani said. "It was created with an image of relaxation in mind."

Even audiences who have a hard time relaxing in concert halls should have no problem getting comfortable in the reclining seats, Kajitani said. "They will be so relaxed they may even fall asleep," she laughed.

Intended for solo recitals and small orchestras, the hall has been designed to bring out the best sound quality possible.

According to the company, priority has been placed on its modern appearance and acoustics. The Hakuju Institute realized that precise reverberation levels were necessary to ensure transparent sound, which is essential to accommodate the delicacy of chamber music.

The hall's seats are upholstered with a soft material that absorbs sound. To balance this, the walls are made of more rigid materials, Kajitani said. "As a result, the echo would be almost the same whether the seats were full or empty."

Leading up to the opening, the company is holding a series of lounge-style preview events in the hall's foyer. The first one, which was held Aug. 12, featured a bossa nova program and had a turnout of about 130 people.

Audience members can purchase drinks and snacks from the bar in the foyer, and enjoy them at their seats or at a counter that overlooks the skyscrapers of Shinjuku. The hall is located on the seventh floor of the building, and on the ninth floor, there is an outdoor terrace, where audiences can congregate during intermissions.
The bar is open from 6 p.m. to 10:30 p.m. Concerts are held at 7:30 p.m. and 9 p.m.

Preview events will be held each Friday (except for Aug. 15) through Sept. 5. The final preview will be held on Sept 9. Admission is free.

The opening concerts on Oct. 4 and 5 will feature five artists from different genres, including shakuhachi, piano and various stringed instruments. Admission is 5,500 yen.
The hall will also stage a series of "reclining" concerts, during which the number of the seats will be reduced and all seats will be reclined. To attract audiences who are new to classical music, the concerts are categorized according to instrument: violin on Oct 16, piano on Nov. 2, cembalo on Dec. 4, oboe on Jan. 8 and song and lute on Feb. 19. Admission is 1,500 yen.

Other series include the Yoyogi no Mori salon concert series, which will begin Oct. 7 and feature performances and lectures. Tickets are 5,500 yen to 6,500 yen, which includes one drink.





Music arm doesn't chime with Toshiba

Electronics and energy giant Toshiba plans to sell its entire stake in Japanese label Toshiba EMI to British partner EMI Group, saying that music was no longer relevant to its business.
Toshiba said it would sell its stake for about $179m and complete the deal by September.
One of Japan's major music and entertainment companies, Toshiba EMI is currently controlled 45% by Toshiba, with the rest owned by EMI.
Toshiba accepted an offer from the EMI Group as 'the music content business today is less relevant to other businesses within the Toshiba Group,' it said in a statement.
Toshiba EMI primarily handles domestic artists but also sells albums in the lucrative Japanese market for some of EMI's top acts - including The Beatles.
Toshiba has been focusing increasingly on its energy operations and in October completed the purchase of US nuclear power plant maker Westinghouse from British Nuclear Fuels for $5.4 billion.

back to top



Big Media Big Targets
Deregulation-bred behemoths draw increasing flak from inside Beltway and out

Ann Chaitovitz and other union negotiators for TV and radio artists sat across from executives of the five largest record labels last week for the latest round of contract negotiations covering 15,000 singers, music groups, narrators and actors. Before they launched into the typically contentious issues of royalties, insurance and pensions, Chaitovitz briefed the executives on a separate matter that would put the two sides on solidly common ground. The next morning, the American Federation of Television and Radio Artists (AFTRA) and the record labels issued a joint condemnation of the media giants "ruining" the American music industry. Big radio-station groups are pushing a de facto payola system, they said, that forces artists to pay a handful of promoters to secure programming time. The recording industry isn't the only sector pumping up the volume against the country's giant broadcast station groups, cable operators and programming networks.

Advertisers, small broadcasters and Congress are speaking out against what they consider an increasingly monopolized media industry that makes it nearly impossible for new and independent artists to get airplay or pitch shows or for small advertisers to buy time. "For some time, our interests have been aligning with the record labels when it comes to consolidation," says Chaitovitz, AFTRA's national director of sound recording. "We hope the FCC, Congress and the Justice Department will look at the impact vertical consolidation of the industry is having on musicians and actors." Although there is no formal coalition to fight media concentration, opposition to the consolidation wave is starting to gel. For the first time since the FCC's 1993 repeal of the financial-interest and syndication rules (fin-syn), which prevented broadcast networks from owning a financial stake in the domestic syndication of network programming, the pieces of a broad-based opposition to media consolidation appear to be falling into place.

"There is growing recognition that consolidation has been harmful," says Andrew Schwartzman, of Media Access Project, a
public-advocacy group that has fought a largely futile battle against deregulation. The same week that AFTRA, the Recording Industry Association of American and other consumer and independent media advocates were urging Washington to eliminate the bottleneck created by promoters, a team of powerful lawmakers fired their own warning shot across the bow of big media groups. Led by South Carolina Democrat Fritz Hollings, three senators called on the FCC to investigate the effect that consolidation is having on programming and demanded that the FCC back off on any ownership deregulation until the review is complete. "The effort to promote diverse voices has been undermined over the last decade by extensive media concentration and changes to FCC rules," the senators said.

Network officials, who wouldn't speak on the record, say they believe that Hollings doesn't have the power to roll back the past decade's deregulation but is trying to stem future relaxation by making clear that there will be an expensive battle to overcome his legislative roadblocks. Hollings can also threaten to cut the FCC's budget as punishment for moving too far. "He's telling the FCC, 'We're watching you,'" says one network executive. Adds Scott Cleland, analyst for the Washington-based Precursor Group, "Capitol Hill wants to keep the FCC on a leash, and, every now and then, they yank the leash."

The senators' stand comes as the FCC is undertaking a sweeping review of media-ownership limits and is examining whether it should preserve program-access rules requiring cable operators that own programming networks to sell their shows to satellite-TV competitors and independent cable operators. The program-access rules expire in October, and the FCC is expected to propose revisions to national and local media-ownership limits next year. The FCC also is reconsidering cable channel-occupancy limits that bar operators from devoting more than 40% of their capacity to affiliated programmers.

On top of that, two major merger reviews are under way: Comcast is vying to more than triple its size by buying the country's largest MSO, AT&T Broadband, while EchoStar hopes to become the sole direct-broadcast-satellite provider by acquiring rival DirecTV.

Few mergers have been blocked since the deregulatory Telecommunications Act was passed in 1996. Last week, the FCC continued its favorable treatment of industry deals by approving Clear Channel's purchase of the Ackerley Group's 16 TV stations and four radio outlets. The radio and outdoor-ad giant is now the 17th-largest TV group. Also, Clear Channel was given 12 months, rather than the standard six, to sell stations in five markets where its holdings violate local crossownership limits. The Comcast-AT&T deal is expected to be approved because the cable ownership limits have been vacated, but the Justice Department is expected to take a harder line on the EchoStar-DirecTV deal.

Since 1994, when cable operators held a stake in 53% of national cable networks, the percentage has dropped to 35% of 285 national programming networks. Those figures prove that the program-access rules should go away, the cable industry argues. But supporters of the rules say cable operators still retain control over some of the most widely viewed cable networks and wield sufficient power to dictate prices and muscle their affiliated networks' rivals out of channel space. The massive wave of consolidation was launched by the '96 Telecommunications Act, which eliminated the national cap on radio-station ownership reach, lifted the cap to 35% on TV-household reach and greatly relaxed local ownership limits.

In radio, the average number of station owners in each market has dropped from 13.5 to 10.3 since 1996. The number nationally has dropped 25%, from 5,100 to 3,800, even as the total number of stations increased.

The biggest broadcast networks are now clamoring for the FCC to let them buy more stations, and conglomerates such as AOL Time Warner, Disney and Viacom have become dominant players in nearly every facet of the entertainment business. Federal judges set the stage for further deregulation in February 2001 by ordering the FCC to redo the 30% cap on a cable company's share of pay-TV audience. Since then, additional court rulings have greatly increased chances that the FCC will relax limits on national TV reach, on operation of two TV stations in a market, and on crossownership in local markets. Additionally, the D.C. Circuit Court, interpreting the congressionally mandated biennial regulatory review, said the FCC must either justify keeping ownership rules on the books or throw them out.

Unprecedented market power has emboldened the giant companies to abuse their positions, their critics say. The worries prompted the so-far unsuccessful battle for industry-wide open-access rules requiring cable companies to carry competing Internet providers on their broadband platforms. Time Warner systems, however, are obligated to carry unaffiliated ISPs as a condition of the MSO's merger with America Online. Although the battle for open-access rules is being waged to prevent cable from discriminating against rivals in the future, the forces pushing for tighter radio regulation say that industry is being damaged today. AFTRA charges that Clear Channel and other dominant radio groups have found a way to get around the ban on paying stations to play specific songs, a blatantly illegal practice banned in the 1960s. In today's "de facto payola," stations tend to build their playlists from songs suggested by promoters in exchange for a fee, union officials say. Sometimes, the funds originate from the record labels
themselves.

"This is a loophole in the rule," Chaitovitz says. "We hope the FCC and Congress will revise the rules."

AFTRA also has charged that, in markets where Clear Channel often owns six to eight stations, it is all but impossible for local and independent artists to get play because the company relies on national playlists that dictate songs each station airs. Clear Channel officials declined to comment for this story. But it's not just artists, media watchdogs and a few lawmakers who are questioning the scope of media consolidation. Some industry players are beginning to complain, too. Clear Channel's competitors in several markets have lined up to block acquisitions of their local competitors by the radio giant.

"We've gone from one voice to a multitude of voices questioning the wisdom of massive consolidation and domination of a local market by a company," said Howard Topel, a Washington attorney helping Davis Broadcasting's fight at the FCC against Clear Channel's purchase of a competing outlet in Columbus, Ga. "The momentum could reach the point where the commission has to respond."

Those opposed to relaxation of the TV ownership limit have a surprising ally: the National Association of Broadcasters. Worried about the power of the broadcast networks, the smaller station groups that now control the NAB have put the powerful lobby to work on the side of keeping the limit in place. With no apology for inconsistency, the NAB still supports relaxing other TV and radio ownership rules. The advertising industry doesn't have a unified stance on deregulation either, so trade groups such as the American Association of Advertising Agencies have stayed out of the fight. "Some people don't see the problems I see," says Allen Banks, national media director at Saatchi & Saatchi. "The FCC and the Justice Department rationalize deregulation on the argument that you can move to another platform if one company dominates one platform in a market. But you can't avoid the guy who's screwing you in TV by going to radio because he's likely to screw you there, too."

But Saatchi & Saatchi Director of Local Investment Kevin Gallagher says consolidation created unprecedented ability to drive down audience-reach costs by striking package deals with large local groups. "This has opened opportunities for advertisers to negotiate packages that are advantageous to clients."

How far the FCC will go to persuade critics of Clear Channel and opponents of media concentration in general remains an open question. Chairman Powell is taking an analytical approach and warning that there's no sure vote for deregulation: "I'm one of those moderate moderate Republicans who bristle at the suggestion that all we do is get up in the morning and decide to do away with the next 50 regulations."
back to top





Independent Record Labels Join Forces To Create World Independent Network

The independent record trade associations of Australia (AIR), Canada (CIRPA) and the UK (AIM) have joined forces in a global partnership to create the World Independent Network (WIN), which will jointly represent music sales of up to $7.5bn. The US and European associations, AFIM and IMPALA, have already committed to join the network, and other independent trade associations are being contacted to join. WIN exists to improve business networking opportunities between its members, enabling independents around the world to communicate and deal with each other. WIN's first initiative is to create a worldwide network of market resources which member labels can access, enabling them to better identify and contact partners in the territories represented.

This will include a searchable database of member labels, industry statistics and information on charts, magazines, directories, web sites and events. David Williams, AIR's Chair said " over the last three years we've seen AIR grow from 20 labels to 200 labels. That growth has been mirrored by the development of AIM in the UK and Impala in Europe. The formation of WIN extends those national networks to the world. Of course it's great for independent labels, but its also fantastic for anybody who likes music. It opens up the world for independent music. "

Alison Wenham, AIM's Chief Executive said: "We are building a structure to support independents around the world, helping them to overcome the many commercial hurdles that exist when developing international business" CIRPA's President Brian Chater added: "Many independent record producers are very good at what they do in their own countries, but they are not always as good internationally. We believe that this network will give them more power and more useful resources."





MAINTAINING BUSINESS HEALTH IN AN ECONOMIC DOWNTURN
by Peter Spellman, Music Business Solutions

Many in the music industry are experiencing the same things right now as we all seek to grapple with the new world disorder. The economic downturn and September 11 attacks have pounded already weak sales in a music industry grappling with rampant piracy and slowing CD replacements. Gigs are drying up, distributors are 120 days out, customers are staying home, and bills are piling up. Music groups are under pressure to make deep-seated changes to survive the times ahead and the "ripple effects" will be profound.
Most likely your business is feeling the effects of the sudden economic downturn as well. I can sense it in my own clients too. People are a bit paralyzed right now and it's showing in more "cocooning" and a general reluctance to part with hard-earned cash from a paycheck that may not arrive next month.
Despite a gloomy money picture, it is crucial to keep your head out of the sand. Times like these force us to reevaluate out deepest values and desires. We have before us a golden opportunity to take a fresh look at our businesses, streamline and strengthen our operations, and put ourselves on steadier economic ground.
Here are several financial management tips to help guide you and your company through these turbulent times:

1. PLAY DOCTOR
An accurate diagnosis of the cause of your business problems is essential to resolving and preventing their recurrence. Though external factors play a big role in business dynamics, in most cases, the real cause of business troubles is often internal. So the first thing you should do is take your internal pulse.
Although every small business is unique, here are the most common causes of financial difficulty:
* Expenses that exceed revenues
* Improper or inadequate financing
* Overly rapid growth funded by debt rather than by business profit (watch those free credit card offers!)
* Poor management skills and business know-how among business owners/key management (the #1 cause of business failures in the U.S.!)
* Ineffective mechanisms for decision-making and problem-solving
* Inadequate attention to marketing or an ineffective marketing program
* Key customer groups experiencing a financial downturn
* A poor or faulty product or service
* Lack of an adequate market for a product or service
* Unwillingness to look objectively at business difficulties.

2. CHOOSE YOUR MEDICINE
The specific actions you take to stabilize your business and resolve its problems will depend on your diagnosis. Following are some possible actions to consider:* Evaluate all expenses including business-related travel or entertainment, subscriptions, the purchase of supplies, raw materials or equipment, insurance, the use of outside professionals, postage, phone services, etc. to determine which can be reduced, delayed or eliminated.
* Eliminate or shelve products or services that are not making money.
* Evaluate the effectiveness of your marketing activities and modify as needed.
* Assess current staffing levels to determine if there are positions that could be eliminated or consolidated without damage to your company's effectiveness and efficiency.
* Reduce staff salaries and/or benefits.
* Reduce your own salary.
* Cut prices. This action alone can sometimes provide the cash a business needs to turn itself around.
* Defer maintenance activities as long as possible.
* Increase efforts to collect your accounts receivables. Call those who owe you money, and press them for it. When necessary, use the services of a collection agency.
* Delay paying your accounts payable as long as possible but without incurring additional charges or jeopardizing your standing with suppliers, creditors, your bank, etc.
* Increase the productivity of your sales staff through special incentives, bonuses, training, etc.
* Sell assets that are not needed, including equipment, gear and office furniture.
* Consider moving to less expensive space or reducing the amount of space you are renting.
* Identify new sources of cash.
* Meet with your creditors, bankers and suppliers about lowering your monthly payments, restructuring or consolidating debt, obtaining additional credit, etc.
* Talk to the IRS about working out a payment plan for any back taxes.
* Improve your managerial skills and business know-how by taking classes or attending seminars (lots of great stuff online!.
3. TAKE YOUR MEDICINE
This (when a business is in crisis) is not a time to be secretive and protective, but a time to actually open up your situation to the people who are in effect your financial partners, and to ask them for their help. When necessary, provide your creditors with cash flow and sales projections, fact sheets and documentation that will help support your case.
If you are funded by angels or family, be ruthlessly honest about your situation and what you're planning to do about it.
Here are some additional cash-generating possibilities to consider:* Cut expenses to the bone.
* Rent out office, studio or plant space that you do not need.
* When not using it, offer others the use of your equipment on a contract basis--evenings, weekends, slow times, etc.
* Keep less inventory on hand.
* Identify other ways to use your assets when they are not being used by your primary business.
* Barter for services.
* Make greater use of free-lancers, independent contractors, and interns .
* Take advantage of your recognized expertise or skill in a certain area, and develop a new product or service based on it that requires little or no additional expenditure of money, additional marketing, etc.
* Explore the possibility of a joint venture with a company in a similar or complimentary business to yours. For example, combine your products or services together with another business into one big package. You could split the profits. For example, a general business band can team up with a catering company to offer a package of services for corporate party and event planners. The possibilities here are endless.
* If you have not already done so, consult with outside professionals, such as representatives of SCORE (Service Corps of retired Executives, www.score.org) or your local SCDC (Small Business Development Center (http://www.sba.gov/gopher/Local-Information/Small-Business-Development-Centers/), as well as with your accountant, attorney or another reputable professional who may be able to provide you with ideas and advice.
Some of these guidelines may seem excessive or harsh; some are simply common sense reminders. But a key ingredient to successful business management is the ability to be ruthlessly objective: to clearly see what needs to be done and to respond intelligently and creatively to the challenge.
These practical steps will hopefully lighten the load and alleviate some stress so you can continue to do the work that needs to get done.
Dig deep inside and be surprised by your own potential to work things out.
Every other month, Peter Spellman sends out a wonderful informative music newsletter called Music Biz Insight Above is an excerpt from the new Music Biz Insight #28, reprinted with the kind permission of Mr. Spellman. For more information, please check out his website: www.mbsolutions.com

back to top



Think Global, Act Local:


Digital music companies have largely focused on developing a base of musicians to draw traffic to their sites. Now they are trying to figure out how to deal with the unsorted pile of music they've been left with.
Filtering content to promote the best music on a site has helped, but what happens when lightning strikes and you find a band that really has a shot to make it? For a price, localmusic.com can help you out.
An information and promotion company that helps keep indie rock communities informed in twelve cites across the country, localmusic.com launched its Creative Marketing Solutions campaign to help labels and bands connect with the new, young demographic of music listeners.



For Producers and Studios
Tutorials at streamingmedia.com

The first round of tutorials outlines streaming media concepts and requirements from lens to monitors. In the weeks to come, visitors can expect in-depth analysis of industry tools, procedures, techniques, and case studies from industry professionals around the world. Whether visitors are producing, encoding, serving, or integrating streaming media content, the tutorial section will provide a springboard for getting the job done. http://www.streamingmedia.com/tutorials/index.asp





Structured Audio - the Sound of the Future
By Tako Steinz

Imagine a website with streaming CD-quality audio transmitted through the average user's modem. This is exactly what can be achieved by using Structured Audio (SA) part of the new MPEG-4 Audio standard.
MP4-SA is different from other audio file formats, like MP3 and RA (realplayer) and WAV, in a fundamental way: instead of describing the recorded audio data, it describes the music-making process and the instruments and effects and mixing console that were used, the notes played, and the slider and knob movements. It describes these things in such a precise way, that it's possible to perfectly recreate the audio by following the description.
This method yields two major advantages. Files are extremely small compared to sizes of current audio formats (SA files will be around 3 kilobyte for a 1 minute interactive, interesting and complex performance!) and because the sound is rendered on the end-user's computer, the sound will be exactly the same wherever it's played. A feature that might be even more interesting than "just" minimizing audio data is the following:
Because of the way Structured Audio is organized, it's possible to make the music <really> interactive, which will lead to things never heard of before. Suppose you want to create a musical performance as part of a video game, where the moods of the characters modulate the music, not just by fading in some new audio files, but by letting the music change itself while it's being played! This is possible with MP4-SA.
SA lives within the MPEG-4 paradigm of "streaming" data and "decoding" processes. The Structured Audio toolset is not only a method of synthesis, but a streaming format appropriate for WWW-based (or any other channel) transmission of audio data. Any fully compliant "MPEG-4 decoder" must contain an implementation, in hardware, software, or both, of this music-synthesis language.
It may be clear that MP4-SA is capable of giving audio on the web a whole new impulse. Realizing all these great possibilities. We (a group of composers, sounddesigners and software-developers) are researching and experimenting with MP4-SA for quite some time now.
At the moment we are intensifying our efforts. When web or multimedia based products need streaming interactive audio but space or bandwidth are limited, MP4-SA is the solution.




Digitize This:

Indiana University announced its intention to build a $3 million digital library to support the research and study of music.
Without the use of Napster (which the school banned last year), students and faculty will have access to collections of music across several genres, and will be able to read lyrics, display digital scores and even create their own compositions.
The money will be provided by a four-year grant from the Digital Libraries Initiative, which receives funding from the National Science Foundation and the National Endowment for the Humanities.




Music Industry Hails EU Crackdown On Piracy

The music industry unanimously welcomed plans for a new EU Directive strengthening the enforcement of intellectual property rights, announced by the European Commission in Brussels yesterday. IFPI, the organization representing the recording industry worldwide, welcomed the Commission's pledge to make combating counterfeiting and piracy a priority during enlargement negotiations with EU candidate countries.
The proposed Directive aims to harmonize and strengthen laws governing civil damages in piracy cases. It will also deal with rules concerning the search and seizure of pirate produce and evidence. Unfortunately, the proposed Directive at this stage falls short of putting forward rules to harmonize the criminal penalties needed to deter piracy. The industry will continue to press on this issue. Counterfeiting and piracy increasingly involves organized crime groups operating across borders.
This Directive is the cornerstone of a far-reaching action plan aimed at strengthening the fight against intellectual property theft in Europe that costs EU creative industries 4.5 billion Euros each year.
In an important step forward, the Commission will investigate ways of regulating optical disc plants (producing CDs, CD-ROMs and DVDs) to ensure they only manufacture legitimate product in future. The creative sector has long campaigned for tighter regulation of optical disc plants, since much of pirate product currently flooding the market originates from ostensibly legitimate plants.
The music industry applauded the key role played by the European Parliament in ensuring the EU gets effective tools to combat piracy. Mme Janelly Fourtou, rapporteur for the EC Green Paper on Counterfeiting and Piracy at the European Parliament, said: Piracy not only does severe damage to business interests but has a detrimental effect on consumers. Members of the Parliament were unequivocal about the need to fight piracy, so we fully support the ambitious and concrete measures outlined by the Commission."
The December 13th announcement of a proposed Directive is part of the follow-up Communication to the European Commission's 1998 Green Paper on Piracy and Counterfeiting in the Single Market. Facts about piracy in the European union
Physical recordings account for the bulk of the world music pirate market, comprising an estimated 1.9 billion discs and cassettes with a total 1999 value of 3.5 billion Euros. Annual sales of pirate music CDs alone now exceed 500 million units worldwide. More than 25 million pirate files are also available for trading on the Internet Legal music sales exceed illegal ones in no fewer than 19 countries. Eastern Europe and Latin America are the regions with the highest domestic piracy rates.
Europe's software, music and audiovisual sectors combined are estimated to lose some 4.5 billion Euros annually as a result of counterfeiting and piracy Governments lose billions of Euros in lost tax revenues Large-scale criminal organizations are increasingly involved in counterfeiting and piracy and use profits to fund other illegal activities such drug trafficking, prostitution, arms trading and terrorism Theft of intellectual property has cost approximately a quarter of a million jobs in the entertainment and software industries Counterfeiting and piracy is a disincentive to industries to invest in the creation of new works and products and in developing new markets.
back to top




Meta Trust Utility Open Rights Initiative

The Open Rights Initiative, which was announced last month, includes the Open Rights Library, Open Rights Architecture, Open Rights Developer Program and the Digital Rights Management Institute. The Meta Trust Utility community will be able to share components via the Open Rights Library at http://www.openrights.com/.
Open Rights components are targeted to include music, audio, video, and text content building blocks and applications for electronic publishing, business to business, and enterprise applications and services. Open Rights components from Inter Trust will not include technology needed for the trusted DRM core.




Infonation

http://www.un.org/Pubs/CyberSchoolBus/infonation/e_infonation.htm
Compare countries' geography, economy, and population, as well as other data with this online database, maintained by the United Nations.



Ads Take Aim at Online Music
by Christopher Jones

Corporate sponsorship of music is so commonplace these days that most fans don't even bat an eye when their favorite artist pops up in a Pepsi commercial or at a Microsoft launch party. But how will online music fans feel about ad banners that pop up every time they listen to a music track? New York-based EcerAd will test that concept with a new technology that embeds banner ads in the free music tracks listeners download to a PC. When the track is played, a revolving series of ads comes up regardless of whether a user is online or offline, and stays in the forefront of the screen during the duration of the song.




Media Alliance

Mass Media Alliance now offers secure ONLINE MEMBERSHIP REGISTRATION and payment. So if you need to renew or would like to join, please go to http://www.mass-media.org/about.htm to see the different types of memberships. Benefits include free admission to meetings, health insurance discounts, the monthly Communiqué and other discounts.




THE REAL REASON MAJOR RECORD COMPANIES SUCK
by Peter Spellman

An artist who signs a major label recording contract today is probably taking the biggest risk of his or her career. With a mortality rate of 1 out of 10 failures, it's clearly a crap shoot whether a new major label artist will "make it" or not. The list of "where are they nows" over the last ten years runs into the thousands. This sucks! When we try and figure out why this mortality rate prevails, a number of familiar reasons present themselves: o the major labels are putting out TOO MANY RECORDS...True, but I believe this is merely a symptom of a bigger problem; o the major labels are SIGNING ARTISTS TOO INDISCRIMINATELY...Yes, but this too is symptomatic of something deeper; o the major labels are peopled with DYSFUNCTIONAL, TURF-PROTECTING CLIMBERS...True sometimes, but this too is merely a symptom; o the major labels aim for A LEAST-COMMON-DENOMINATOR MUSICAL "SOUND" that will appeal to the masses...Yes, but a symptom again. We can go on and on with possible reasons and never arrive at the REAL one. The real reason major record labels suck is because they are "divisions" within larger multi-national corporations that are obligated, BY THEIR VERY NATURE, to behave in a certain art-destoying way.
Let me explain. There are certain obligatory imperatives by which all corporations must operate. These imperatives are assumed, accepted, rarely articulated and color everything a corporation does. Now don't get me wrong. There ARE music people within corporate record labels - people who are truly turned on by music creation, recording and promotion. I know some of them. But when push comes to shove, all their actions must reflect the policies and procedures handed down from "corporate". Too much independence on their part and they will be handed a pink slip and shown the door. There are seven ruling imperatives corporations (including music corporations) must obey, and each imperative has a profound effect on how music and artists are treated, regarded and disposed of. Here they are:
1. THE PROFIT IMPERATIVE: Monetary profit is the ultimate measure of all corporate decisions. Shareholders "own" corporations and they expect the value of their shares to increase, not decrease. Forget the little old lady that owns a few shares of stock. Most shares are owned by tremendously wealthy and thus politically influential individuals and most importantly by other corporations, many of which are investment banks. All are itchy for quarterly, measurable profits. "EBITA" (earnings before interest, taxes and amortization) controls everything. Senior corporate officers are notorious for wearing "ninety-day glasses". Three months ahead is as far as most CEOs can see. This myopia often infects the entire organization, as relentless pressure to perform over the short term radiates from the top. A factory may be closed rather than modernized and an artist dropped rather than developed because the tax write-off makes the next period look better.
2. THE GROWTH IMPERATIVE: This goes hand-in-hand with the profit imperative. Profit means growth, expansion of the talent pool, expansion of the master catalog. Corporations live or die by whether they can sustain growth. Music corporations must keep on signing new artists in order to use their vast infrastructures and justify their overhead expenses. Sometimes company growth doesn't happen fast enough to suit the ambitious, however, and sometimes it doesn't happen at all. What to do then? The power-hungry CEO's typical solution is to expand by acquiring another company. Growth by acquisition has been the modus operandi of the corporate music business since the 1970s. EMI is a case in point. By acquiring such hot labels as Virgin and Chrysalis and bringing its antiquated operations up to snuff, EMI for a while seemed headed to the top. But chairman Sir Colin Southgate also pressured his executives to maintain double-digit growth, first in good times, then in the face of a rapidly deteriorating market. They responded by pumping out quick-buck anthologies and slashing costs willy-nilly when they could have been building talent for the long haul. Managed for short-term results, EMI has literally consumed itself in pursuit of its numbers. The profit and growth imperatives are the most fundamental corporate drives; together they represent the corporation's instinct "to live."
3. COMPETITION AND AGGRESSION: Corporations place every person in management in fierce competition with each other. Anyone interested in a corporate career must hone his or her ability to seize the moment. This applies to gaining an edge over another company or over a colleague within the company. All divisions of major record companies are attempting to represent themselves as an indispensable component of the recording industry. The day-to-day work of dealing predominantly with one specific medium, whether the music, the image in the video, the radio media, or the press, tends to result in different staff assessing the potential of artists in different ways and developing their own agendas and goals rather than working towards a shared overall vision. As a label employee, you are expected to be part of a "team," but you also must be ready to climb over your own colleagues when an opportunity presents itself. This does not make for an environment conducive to artist development nor record sales.
4. AMORALITY: Not being human, corporations do not have altruistic goals. In fact, corporate executives praise "non emotionality" as a basis for "objective" decision-making. So decisions that may be antithetical to aesthetic goals or artistic integrity are made without misgivings. Corporations, however, seek to hide their amorality and attempt to ACT as if they were altruistic. Lately, for example, there has been a concerted effort by American industry to appear concerned with environmental cleanup, community arts or drug programs. Likewise, major labels are starting to once again toss around the phrase "long-term artist development" as an antidote to the perception they are shortsighted. But this can only be rhetorical in a corporate setting where quarterly results rule the environment. Product (and its creators) not bringing in the necessary numbers will continue to be dropped like a bad habit. Don't be deceived! It is a fair rule of thumb that corporations tend to advertise the very qualities they do not have in order to allay negative public perceptions. When corporations say "we care," it is almost always in response to the widespread perception that they do not have feelings or morals.
5. HIERARCHY: Corporate laws require that corporations be structured into classes of superiors and subordinates within a centralized pyramidal structure: chairman, directors, chief executive officer, VPs, division managers, and so on (based primarily on military models). Unlike the freedoms of an entrepreneurial business, large company decision-making must pass through layer upon layer of management. This makes the process of product development slow and ponderous (for example, from the time a band is signed it can be a full year or longer before their first record is finally released owing in part to this dense hierarchical management structure). Furthermore, high executive turnover and frequent management "purges" at large record companies can often delay or even derail a recording project indefinitely, leaving artists in the lurch.
6. QUANTIFICATION: Corporations require that subjective information be translated into objective form, i.e. numbers. The subjective or spiritual aspects of music, for example, cannot be translated, and so do not enter corporate equations. Music is evaluated only as "product." Some in the industry would prefer to treat music like other industries treat cars and refrigerators. But music cannot be treated as such. As the creative extensions of human spirit, music will always defy attempts at control. Indeed, just when the majors catch up with a "new" music trend they often find that the market has shifted and music lovers have moved on to something else.
7. HOMOGENIZATION: Corporations have a stake in all of us living our lives in a similar manner. The ultimate goal of corporate multinationals was expressed in a revealing quote by the president of Nabisco Corporation: "One world of homogeneous consumption. . . [I am] looking forward to the day when Arabs and Americans, Latinos and Scandinavians, will be munching Ritz crackers as enthusiastically as they already drink Coke or brush their teeth with Colgate." Corporations are structured and optimized for the "mass market" and so what they sell must appeal to the broadest audience possible. Their musical mainstay has been CHR (Contemporary Hit Radio or Top 40 Pop) - predictable, non-adventurous, formulaic. They have dominated the airwaves and circled the globe with this musical pablum. Incidentally, homogenization is one of the reasons the corporate music business (along with most other corporations) is in such crisis today. It is facing a rapidly segmenting marketplace where consumers have become unpredictable. It always depended on "The Next Big Thing" to flush its corporate ledgers. But the very concept of one artist who can unite a large pop audience and help shape and define it (ala Elvis, The Beatles, Springsteen) seems about as dead as the 45-rpm spindle.
Next Big Thing? More like "Next Modest Thing That Might Appeal to a Portion of the Demographic". But while this is bad news for the corporate giants, it is good news for their indie counterparts. A number of indie labels specializing in "niche" music markets (hip hop, ambient, folk, Celtic, etc.) are grabbing market share almost daily and breaking open a lot of champagne. So in conclusion, let us remember that the Musical Industrial Complex must, by necessity, bow to corporate imperatives that will inevitably clash with art. It's nobody's fault; it's the nature of corporate cultures, and any artist desiring to get into bed with this culture should proceed with eyes wide open. Your partner could be your nemesis.
by Peter Spellman
www.mbsolutions.com



Every other month, Peter Spellman sends out a wonderful informative music newsletter called Music Biz Insight. Below are some excerpts from the new Music Biz Insight #17, reprinted with the kind permission of Mr. Spellman. For more information, please check out his website: www.mbsolutions.com

MERGER MAYHEM?: THE UPSIDE OF A DOWNSIZE
by Peter Spellman
The largest merger in recording industry history occurred late last year when the Dutch-owned Polygram Label Group was bought by Seagram's of Canada for a whopping $10.6 billion. Already an owner of Universal Music (Geffen,Dreamworks, Interscope), the acquired Polygram cachet included the labels A & M, Island, Motown, and Mercury among others.
As a result, the core record industry now boils down to five major conglomerates (BMG, EMI, SONY, WEA, and Universal Music Group), and that could be reduced to four if rumors of a buyout of EMI by BMG are substantiated. These five supply about 80% of all the music heard on the radio.The shifting of tectonic plates caused by giant mergers inevitably results in upheaval and dislocation. Record companies A&M and Geffen have been folded into Interscope Records, a successful former indie operation in its own right, responsible for the rap stars Dr. Dre and Tupac Shakur, among others. Mercury and Motown (down from over 200 employees to 7) have virtually ceased to exist with any former autonomy gone. Numerous smaller labels are also on the chopping block on both coasts. When all is said and done Seagram will issue pinks slips to over 3,000 employees worldwide (including many middle managers and a number of executives) and let go of 300 artists by the end of this year. What people fear most is that what remaining diversity and originality there is in popular music will be snuffed out for the sake of making easy, unchallenging money-spinners: in other words, more Take That and Spice Girls clones. Serious artists, some say, have already found it difficult over the past decade or so to hold on to their integrity and resist the pressure to over-commercialize. Others feel that in its drive for efficiencies and global markets, the music business is drifting away from its homebase constituency of disaffected, affluent Western youth. Rock, they say, is endangered in corporate hands.
But before we start cursing the music-biz execs and their evil bean-counting accountants, consider this: The Universal/Polygram merger could actually turn out to be a good thing for contemporary music. "The good news is that it'll be like 1952 all over again," commented Billboard editor Timothy White in the wake of the merger. "People will take their severance packages and start little labels, just like when Ahmet Ertgun started Atlantic Records with a bunch of artists nobody else wanted."
Indeed, the indie sector of the music business is its fastest rising star. Empowered by affordable recording technologies and a hyper
abundance of entrepreneurial resources, independent music companies are springing up like mushrooms in a moist field. Many of the most important developments in contemporary music, starting with the launch of rock `n' roll, were the result of entrepreneurs at independent record companies taking chances on talents that were often thought of as being too far outside of the mainstream for the major labels to sign.
The fact that Seagram's Universal Music Group wants to sever ties with so many acts is a condemnation of the industry's tendency to sign talent so indiscriminately. The statistics on record sales are dismal. According to the Recording Industry Association of America, 9 out of 10 new record releases fail to recoup their production costs. Nine out of ten - that's a mortality rate that would easily sink any other business. But because of the music's profit-to-cost ratios it's been allowed to exist. One hit fills the coffers fast.

Based on personal observations of Warner Bros. releases over a four month period, I noticed that the label averages 25-30 new releases per month. That's more than one per working day. There's little chance record company marketing departments can give more than scant attention to most of these records. There is simply not enough time nor people on staff to form a strategic plan and then effectively work that plan. Most new artist releases are given a generic marketing plan and thrown against the wall, while the label crosses its fingers hoping they stick.
Faced with this tough reality, the music industry is now downsizing into a more compact, cost-effective version of its former obese self. Big Mac-sized marketing campaigns are out (or, at least, not quite the priority they were) and "we-care-because-you-do" artist development is coming back in as the music industry wakes up to the fact that bands cannot live on hype alone. Perhaps the new Seagram regime will set an
example of this new corporate attitude.
Most are unaware that Seagram chief Edgar Bronfman is an armchair songwriter who co-authored Celine Dion's , "To Love You More." It's hard to imagine Time Warner chief Gerald Levin or the head of Bertelsmann or Sony writing a song that would be played on the radio. "The music business is now going to be the most important business to us - which it's not to most of the other companies that are running large entertainment businesses," said Bronfman to the Los Angeles Times earlier this year. "Seagram has corporate management that loves music, loves the music business and loves the creativity of the music business. I think that's a good place for a music company to be." We all hope so.

Peter Spellman, Director
MUSIC BUSINESS SOLUTIONS
http://www.mbsolutions.com

We invite you to visit these industry related websites: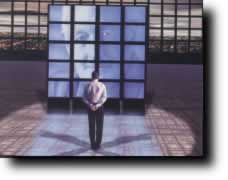 In Hollywood: The website for Working Hollywood http://www.inhollywood.com/ih/
Film Music Magazine http://www.filmmusicmag.com/index.html
ASCAP http://www.ascap.com
SESAC http://www.sesac.com
The Film Music Network http://www.filmmusic.net
The Songwriters Guild of America (SGA) http://www.songwriters.org/new/home.htm
The Society of Composers & Lyricists (SCL) http://www.filmscore.org
Professional Composers of America (PCA) http://www.procomposers.org
The Music Industry Pages http://www.musicindustry.com
Music Network USA http://www.mnusa.com
Recording Industry Association of America (RIAA) http://www.riaa.com
Liquid Audio http://www.liquidaudio.com
Real Audio http://www.real.com

back to top